Staff
Paul Marimon
Paul Marimon is the Directors of Bands at Marietta High School. Mr. Marimon is from Caracas, Venezuela, but grew up in Marietta where he graduated from Kell High School in 2009. Mr. Marimon attended Reinhardt University, where he earned two degrees, Cum Laude, in Music Education as well as Music Performance. During his time at Reinhardt, Mr. Marimon served as the CNAFME President, a Resident Assistant, and received the prestigious Phi Beta Mu Outstanding Music Education Student Award and worked with surrounding band programs. Since graduation, Mr. Marimon taught in Cobb County at both Lindley Middle School and North Cobb High School, and Douglas County and Atlanta Public Schools where he served as the Director of Bands at Fairplay Middle School and Sutton Middle School. Additionally, Mr. Marimon actively works with Music For All National Festival as an Ensemble Host. He holds memberships in the National Association for Music Education & Georgia Music Educators Association.
Outside of teaching, Mr. Marimon spends a lot of time with family, serves at Passion City Church, and enjoys hiking, and traveling. He also attends Atlanta United games, loves watching the Philadelphia Eagles win, as well as watching many other sporting events. He also spends some of his free time playing video games.
Mr. Marimon is incredibly excited to join the Blue Devil family at Marietta High School!
---
Kathleen Krafka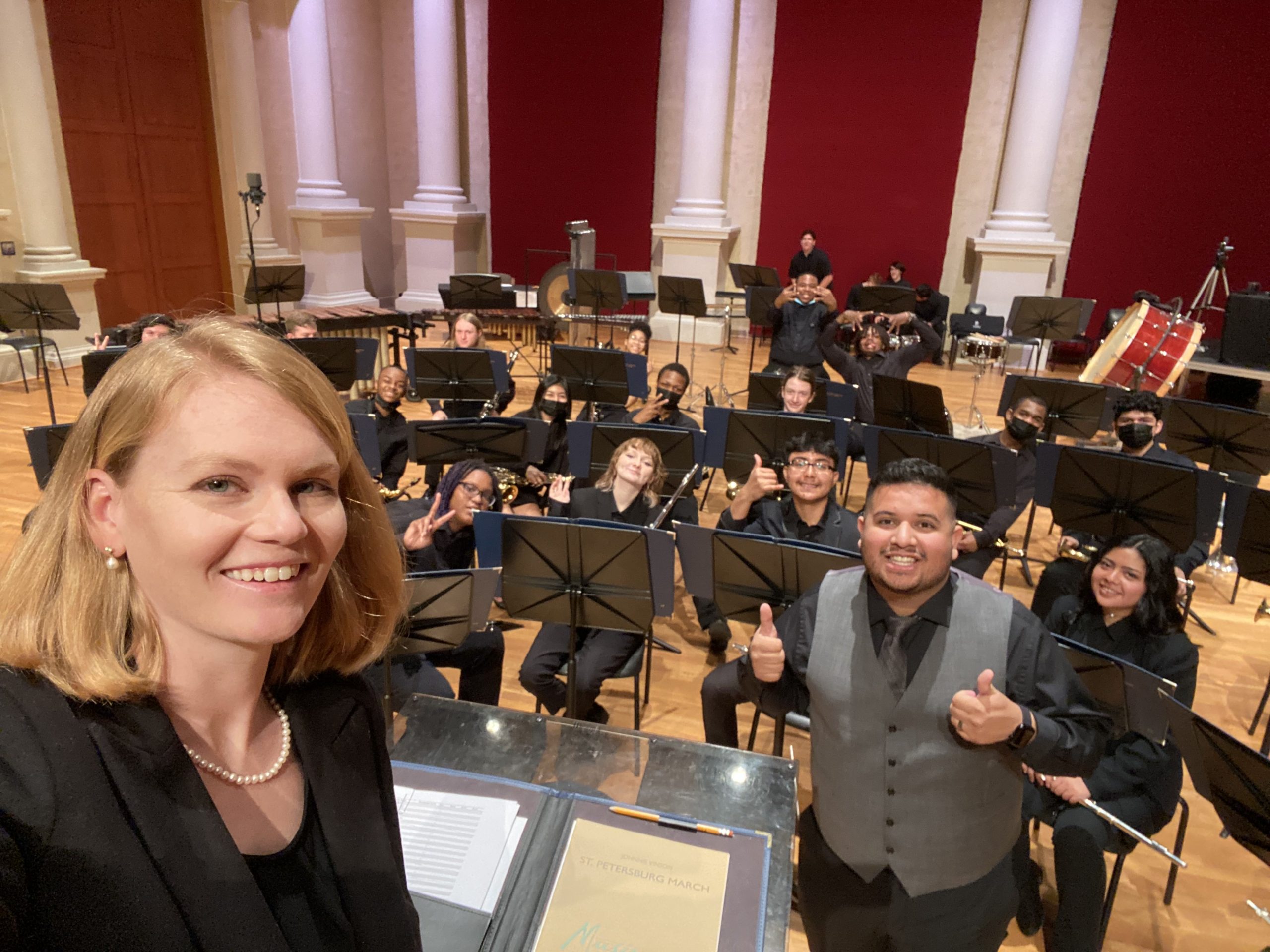 Kathleen Krafka is so excited to be the assistant band director at Marietta High School!
Mrs. Krafka's main instrument is flute, but she really enjoys playing all the band instruments. She has a B.A. in music education from the University of Georgia and marched with the Redcoat Band. She has been teaching middle school in Georgia and California since 2016. When she is not at school, you can find Mrs. Krafka outside walking her dog, Kozmo, riding her bike, or relaxing on the couch with her husband.
Carrie Anderson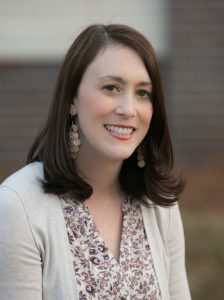 Ms. Anderson serves as the director of bands at the Marietta Sixth Grade Academy. Prior to her position at MSGA, Ms. Anderson was the music specialist at Norton Park Elementary for 1 year, Director of Bands at North Cobb Christian School for 6 years, 5th Grade teacher at Vaughan Elementary for 1 year, and Associate Director of Bands at Peachtree Ridge High School for 3 years. Ms. Anderson is a member of the Georgia Music Educators Association. In the past, Ms. Anderson directed the three-time nominated and two-time award winning Shuler Hensley Pit Orchestra. She has a Master's degree and undergraduate degree from the University of Georgia where she was a member of the Redcoat Marching Band. She has been a resident of Cobb County since 1985 graduating from Harrison High School. Ms. Anderson also maintains an extensive private studio. Ms. Anderson attends Due West Methodist Church and is an exercise enthusiast actively running and playing tennis.
---
Coach Jenney
Jenney grew up in Lawrenceville, GA where she attended Collins Hill High School and was a member of the Screamin' Eagle Marching Band as well as the Collins Hill Winterguard. After high school Jenney attended college at Georgia Institute of Technology where she was a member of the Yellow Jacket Marching Band for three years. During college she marched with Edge Independent Winterguard for two seasons. She graduated from Georgia Tech in 2014 with a degree in Industrial Engineering. After college Jenney continued her performing career with Atlanta CV Drum & Bugle Corps. She marched her 5th season with CV in 2021 and currently serves on the corps' Board of Directors. Jenney also marched with Etude World Winterguard for the 2021 season.
Jenney has previously taught at North Atlanta HS, St. Pius X Catholic HS, and Lakeside HS. She has served as the Director of Lakeside Independent Winterguard since 2018, is the current director of FIG Independent, an independent winterguard in the Marietta area.
Jenney currently lives in Smyrna with her husband Reid, and their two cats Ragnar and Lagertha. In her free time she likes to read, bake, and care for her growing collection of houseplants.
---
Ken Schaefer

Ken Schaefer is the Percussion Director at Marietta High School. Originally from Ft. Lauderdale, Florida Ken has taught percussion since 1980. Ken taught drum lines and pit percussion in Broward, Dade, and Martin counties in Florida, as well as several schools throughout the Metro Atlanta area. He attended Florida Atlantic University and the University of Miami where he performed in the schools' musical groups from Wind Symphony to Marching Band. Ken lives in Kennesaw with his wife of 28 years, Libby and his son Matthew.