Staff
J. Michael Cahal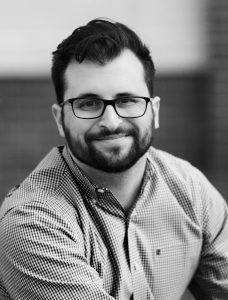 J. Michael Cahal is the Director of Bands of Marietta High School. Mr. Cahal, native of Kennesaw, GA graduated from Kennesaw Mountain High School in 2006. He attended the University of Georgia where he was inducted as a member of the Dean William Tate Honors Society for leadership, scholarship and service. Mr. Cahal performed with several university and community bands, choirs, and other ensembles, and served as an instructor for several summer music camps. Mr. Cahal graduated Cum Laude with a Bachelor of Arts degree in Music Education from the University of Georgia in 2010. In 2010 he started his teaching career in Americus, GA at Staley Middle School. During this time, Mr. Cahal assisted the high school marching band and co-directed several musicals while enrolled in summer and online classes for a Master's degree. In 2012 Mr. Cahal completed his Master's degree in Music Education from the University of Georgia and in 2013 was awarded teacher of the year by his colleagues at Staley Middle School. From 2013 through 2016 Mr. Cahal has served as assistant band director of Barber Middle School and North Cobb High School in Acworth, GA and director of bands at Blessed Trinity High School and Queen of Angels Catholic School in Roswell, GA. During his tenure at Marietta High School the band program has grown in numbers and excellence. The Blue Devil Marching Band won the Brevis Division of the 2016 St. Pius X High School Marching Invitational. The Marietta Saxophone Quartet and Woodwind Ensemble performed holiday chamber music at the Georgia Governor's Mansion in 2016. Mr. Cahal is an active member of the Georgia Music Educators Association and currently resides in Marietta, GA.
---
Paul Marimon
Paul Marimon is the Assistant Director of Bands at Marietta High School. Mr. Marimon is from Caracas, Venezuela, but grew up in Marietta where he graduated from Kell High School in 2009. Mr. Marimon attended Reinhardt University, where he earned two degrees, Cum Laude, in Music Education as well as Music Performance. During his time at Reinhardt, Mr. Marimon served as the CNAFME President, a Resident Assistant, and received the prestigious Phi Beta Mu Outstanding Music Education Student Award and worked with surrounding band programs. Since graduation, Mr. Marimon taught in Cobb County at both Lindley Middle School and North Cobb High School, and Douglas County and Atlanta Public Schools where he served as the Director of Bands at Fairplay Middle School and Sutton Middle School. Additionally, Mr. Marimon actively works with Music For All National Festival as an Ensemble Host. He holds memberships in the National Association for Music Education & Georgia Music Educators Association.
Outside of teaching, Mr. Marimon spends a lot of time with family, serves at Passion City Church, and enjoys hiking, and traveling. He also attends Atlanta United games, loves watching the Philadelphia Eagles win, as well as watching many other sporting events. He also spends some of his free time playing video games.
Mr. Marimon is incredibly excited to join the Blue Devil family at Marietta High School!
---
Carrie Anderson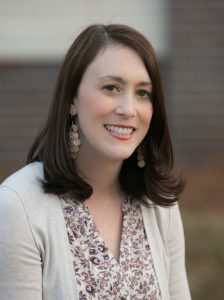 Ms. Anderson serves as the director of bands at the Marietta Sixth Grade Academy. Prior to her position at MSGA, Ms. Anderson was the music specialist at Norton Park Elementary for 1 year, Director of Bands at North Cobb Christian School for 6 years, 5th Grade teacher at Vaughan Elementary for 1 year, and Associate Director of Bands at Peachtree Ridge High School for 3 years. Ms. Anderson is a member of the Georgia Music Educators Association. In the past, Ms. Anderson directed the three-time nominated and two-time award winning Shuler Hensley Pit Orchestra. She has a Master's degree and undergraduate degree from the University of Georgia where she was a member of the Redcoat Marching Band. She has been a resident of Cobb County since 1985 graduating from Harrison High School. Ms. Anderson also maintains an extensive private studio. Ms. Anderson attends Due West Methodist Church and is an exercise enthusiast actively running and playing tennis.
---
Pierre Brown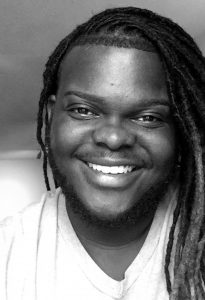 Pierre Brown is the Color Guard Director at Marietta High School. From Sarasota Florida, Pierre has worked with numerous colorguard and winterguard groups in both Florida and Georgia. Pierre has taught guard for over 10 years, attended the University of Central Florida and is affiliated with SAPA, WGI, DCI, SCGC, FFCC, and DCA. Within his first two years at Marietta he has grown the guard program from a single winterguard group to three groups Varsity, JV, and Cadet. In 2017 the Varsity winterguard won the SAPA 2017 championship for the Scholastic Novice Division. Pierre currently resides in Marietta, GA.
---
Ken Schaefer

Ken Schaefer is the Percussion Director at Marietta High School. Originally from Ft. Lauderdale, Florida Ken has taught percussion since 1980. Ken taught drum lines and pit percussion in Broward, Dade, and Martin counties in Florida, as well as several schools throughout the Metro Atlanta area. He attended Florida Atlantic University and the University of Miami where he performed in the schools' musical groups from Wind Symphony to Marching Band. Ken lives in Kennesaw with his wife of 28 years, Libby and his son Matthew.